29th of October, 2011
Trafó, Budapest 20.00
North with South
It is a great pleasure to introduce one of the most hailed Indian vocalist, Dr. Balamuralikrishna, who turns to be 82 this year. He will give a unique jugalbandi (duet) concert with the world famous, Grammy nominee Bansuri player Pandit Ronu Majumdar.

Dr. Balamuralikrishna – Vocal
Pandit Ronu Majumdar – Bansuri
Pandit Abhijit Banerjee – Tabla

from 19.15 we were showing " Pt. Hariprasad Chaurasia"
- a documentary film in English!


Watch a few minutes of the concert here:
On the day of the concert from 10.00 to 13.00 there was a workshop
at Trafo by the Artists in English.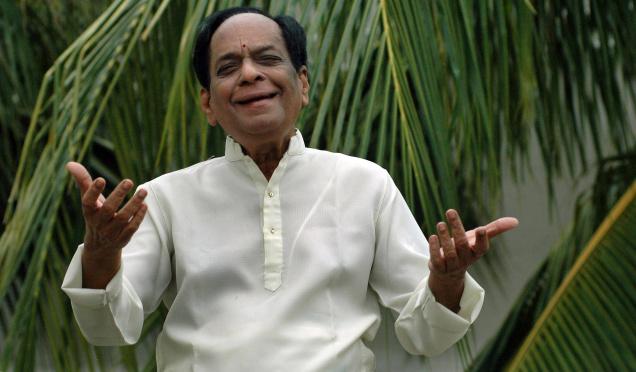 One of the most famous names associated with Classical Carnatic Music is that of Dr. Balamuralikrishna. This legendary musician and Padmabhushan awardee is an able composer, singer, poet and instrumentalist who can sing perfectly in three octaves. He was born on 6th October, 1930. As a young boy of five, Balamuralikrishna had started to give musical concerts. His brilliant voice gained him instant fame and recognition. He was touted as a child prodigy who perfected almost every song and every tune.
In India, he is the only musician who has won National Awards forclassical music, music direction as well as film playback singing. Dr. Balamurali Krishnan has immensely contributed to the world of Carnatic music. He was not content with the fame and recognition that he gained by performing in concerts. So he composed a detailed work known as Raganga Ravali on 72 Melakarta (basic scales of Carnatic music). All this at the mere age of 14!
Balamurali Krishnan also has over 400 compositions in different music scales that are widely accepted by music lovers and critics alike. He has also created many new ragas Like Mahati, Sumukham, Trisakthi, Sarvashri, Omkari, Janasamodini, Manorama, Rohini, Vallabhi, Lavangi, Pratimadhyamavathi, Sushama, etc. Dr. Balamuralikrishna has contributed a lot in the world of music.
More about Dr. Balamuralikrishna: http://en.wikipedia.org/wiki/M._Balamuralikrishna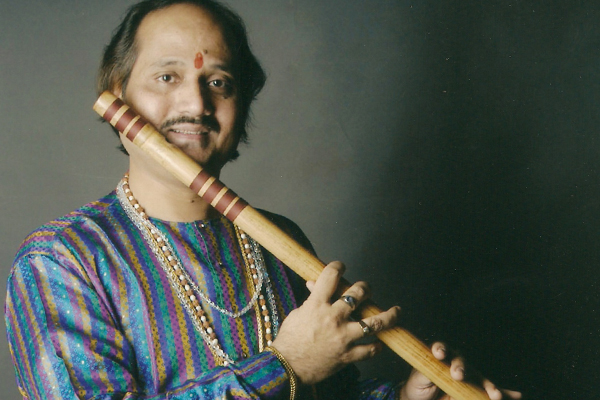 Ronu Majumdar, born in 1963 in Varanasi, received lessons from his father, the flutist Dr. Bhanu Majumdar, since his earliest childhood. Later he received lessons from the famous singer Pandit Laxman Prasad Jaipurwale, through whose instigation he was to become a disciple of the flute master Pandit Vijay Raghav Rao.
In 1981, Ronu Majumdar was awarded the first prize of the All India Radio Music Competition. In 1982, within the context of the Asian Festival and during the Indian Festival in the USSR, he performed in the orchestra of Pandit Ravi Shankar, who from that time on gave him advanced lessons. Today, Pandit Ronu Majumdar´s yearly agenda comprises performance locations in the whole world. He regularly tours Europe, the USA, Japan, Australia and India.
some of his awards:
• nominated for the Grammy (1996)
• All India Radio Award (1981)
• Aditya Vikram Birla Award (1996)
• Lifetime Achievement Award by Sahara India (2001)
• National Kumar Gandharva Award (2006)
• Pandit Jasraj Gaurav Puraskar (2008)
• SUR MANI title (Sur Singer Samsad, 1981)

"Master sounds from India… For Thursday, Pandit Ronu Majumdar, Master of the bansuri flute, and tabla player Abhijit Banerjee have announced themselves - a top-class duo. "


Hamburger Abendblatt, 05.14.2003.
" Mr. Majumdar draws deep, melting tones from the bansuri in the meditative preludes to the ragas, as if dreaming the melodies, and when the tempo picks up and the drums join in, his phrases still hover with an otherworldly tenderness."


The New York Times, 02.23.2001.
official page: http://www.ronumajumdar.co