14th of October, 2005 – Ifiház, Békéscsaba
15th of October – B 612, Szeged
16th of October – Trafó, Budapest
21st of October – TKBF, Budapest
22nd of October – Wienna

Rajeev Janardan – Sitar
Dr. Kamala Shankar – Shankar-guitar
Pundlik Bhagwat – Tabla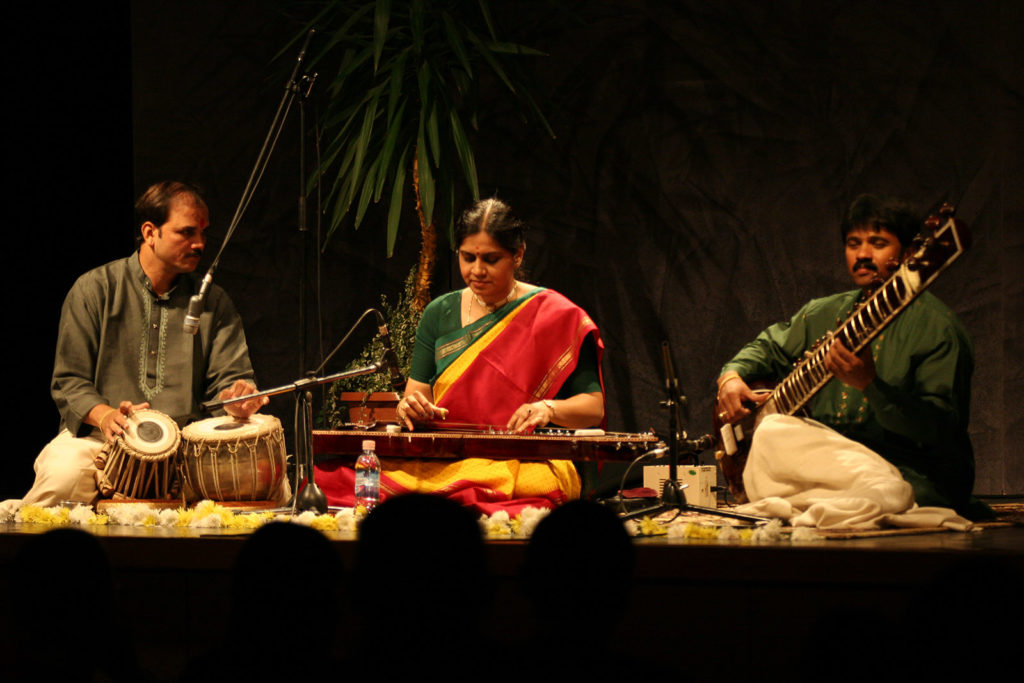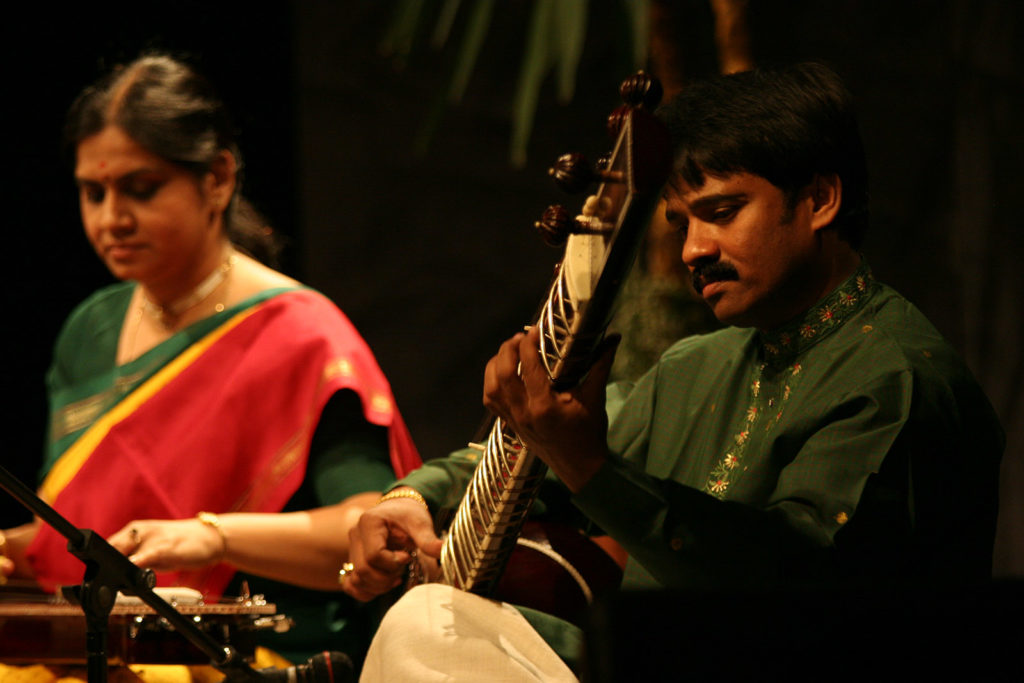 ---
Rajeev Janardan
Sitar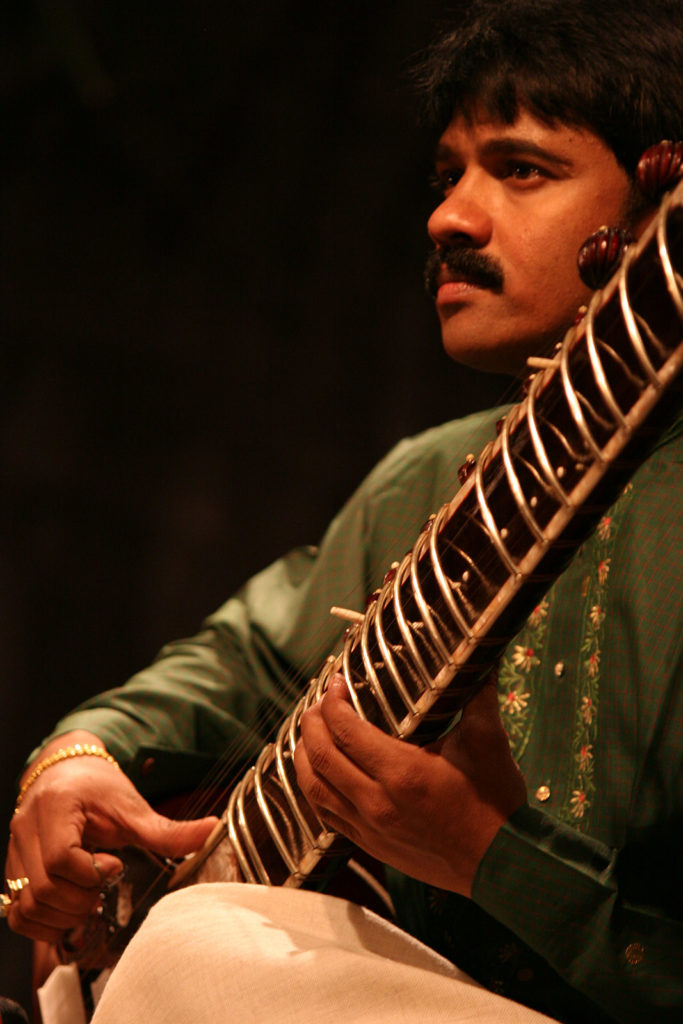 Pandit Rajeev Janardan, the torch bearer of the Imdadkhani (Etawah) Gharana (Musical tradition), is recognized as one of today's greatest Sitar players of his generation in the field of Indian Classical Music.
Rajeev's music is an innovative blending of the intricate gayaki ang (vocal style) and tantra ang (instrumental style). The uncanny accuracy of his meends, his delightful surlagao, the crystal clear superfast taankari in the compositions, the dirdir and the chikari variations in the jhala sections, leave the audience spell bound.
Rajeev Janardan had an inborn natural talent and aptitude for Music from his early childhood. He blossomed into a true artist under the valuable guidance of Pandit Bimlendu Mukherjee, a doyen of the famous Imdad Khani Gharana of Sitar.
---
Dr. Kamala Shankar
Shankar-guitar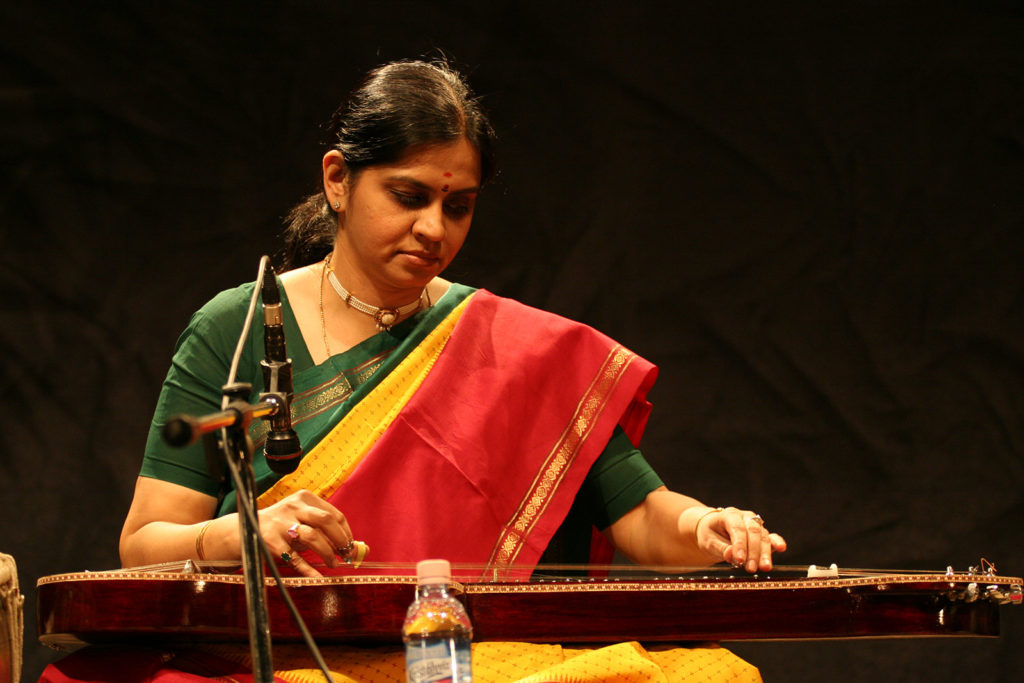 Born in Tanjore district of Tamilnadu, Kamala's musical carrier started with the training in Vocal music, initiated by her mother at the age of six and blossomed to be a true artist under the valuable guidance from Pandit Channoolal Mishra, the renowned artist of Varanasi and sitar maestro Pandit Bimalendu Mukherjee of Imdadkhani Gharana.
Kamala has developed the Guitar as a singing instrument and used the celebrated gayaki ang of Imdadkhani Gharana to present her repertoire of Hindustani classical music. Besides having the degree of B. science in Zoology and B. music in vocal, Kamala has got her doctorate (D. Music) in Guitar from Faculty of Performing Arts, Banaras Hindu University.
Dr. Kamala Shankar is known for her sweet and melodious rendition with the superb control of the instrument to present her versatility in the field.
http://www.thekamalashankar.com/
---
Pundlik Bhagwat
tabla