27th of October, 2007
Trafó, Budapest

Ustad Amjad Ali Khan
the master of Sarod
Sanju Sahai – Tabla
from 19.30 showing Singing through Sarod – a documentary in English

.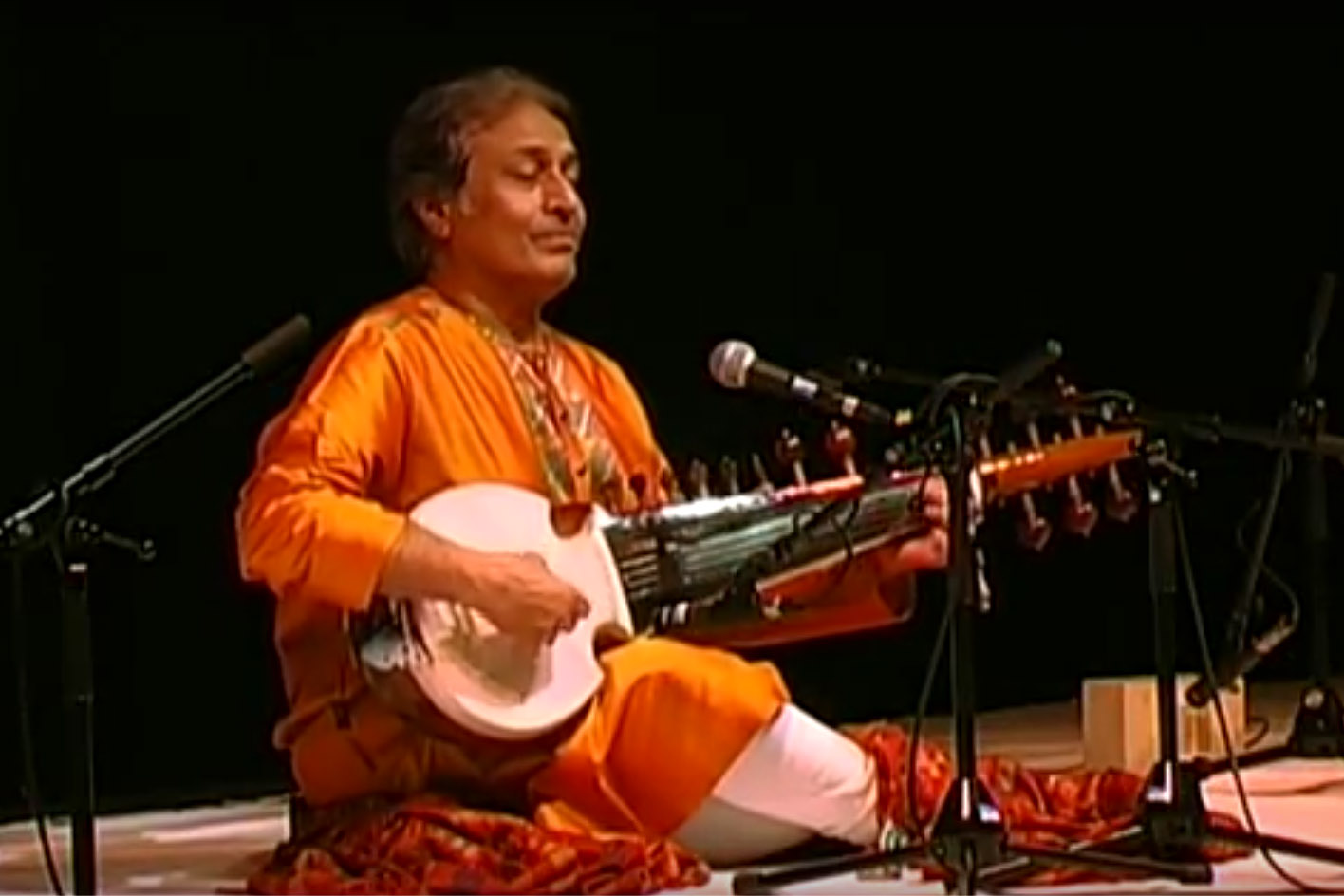 ---
Ustad Amjad Ali Khan
Sarod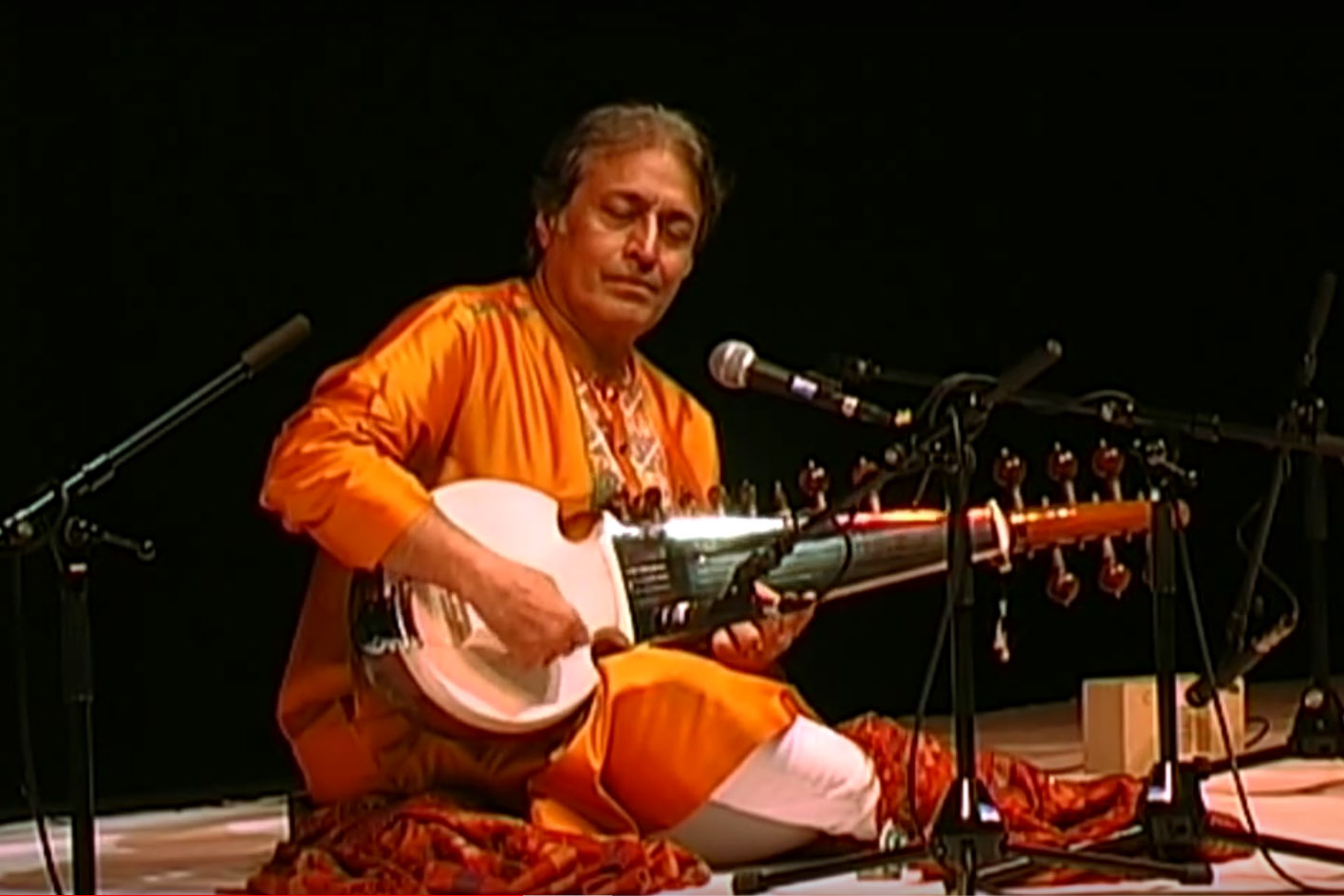 He was all of 6 years old when Amjad Ali Khan gave his first recital of Sarod. It was the beginning of yet another glorious chapter in the history of Indian classical music. Taught by his father Haafiz Ali Khan Amjad Ali Khan was born to the illustrious Bangash lineage rooted in the Senia Bangash School of music. Today he shoulders the sixth generation of inheritance in this legendary lineage. After his debut, the career graph of this musical legend took the speed of light, and on its way the Indian classical music scene was witness to regular and scintillating bursts of Raga supernovas. Thus, the world saw the Sarod being given a new and yet timeless interpretation by Amjad Ali Khan. Khan is one of the few maestros who consider his audience to be the soul of his motivation. As he once said, "There is no essential difference between classical and popular music. Music is music. I want to communicate with the listener who finds Indian classical music remote." In his case, the term 'beauty of the Ragas' acquires a special meaning as he has to his credit the distinction of having created many new Ragas. It is love for music and his belief in his music that has enabled him to interpret traditional notions of music in a new refreshing way, reiterating the challenge of innovation and yet respecting the timelessness of tradition.
Mr. Khan has performed regularly at the Carnegie Hall, Royal Albert Hall, Royal Festival Hall, Kennedy Center, Santury Hall (First Indian performer), House of Commons, Theater Dela ville, Musee Guimet, ESPLANADE in Singapore, Victoria Hall in Geneva, Chicago Symphony Center, Palais beaux-arts, Mozart Hall in Frankfurt, St. James Palace and the Opera House in Australia. He has also performed at the WOMAD Festival in Adelaide and New Plymouth, Edinburgh Music Festival, World Beat Festival in Brisbane, Taranaki in New Zealand, Summer Arts Festival in Seattle, BBC Proms, International Poets Festival in Rome, Shiraz Festival, UNESCO, Hong Kong Arts Festival, Adelaide Music Festival, 1200 Years celebration of Frankfurt WOMAD Rivermead Festival, UK, and 'Schonbrunn' in Vienna. He has also had recitals at the Edinburgh International Festival and the Enescu Festival in Bucharest.
He is a recipient of the UNESCO Award (1970), Padma Vibhushan (Highest Indian civilian award) (2001); Unicef's National Ambassadorship (1996), The Crystal Award by the World Economic Forum (1997); and Honorary Doctorates from the Universities of York in 1997, England, Delhi University in 1998, Rabindra Bharati University in 2007, Kolkata and the Vishva Bharti (Deshikottam) in Shantiniketan in 2001. In 1995, Mr. Khan was awarded the Gandhi UNESCO Medal in Paris for his composition 'Bapukauns'. In 2003, the maestro received 'Commander of the Order of Arts and letters' by the French Government and the Fukuoka Cultural grand prize in Japan in 2004.