3rd of February, 2008
Trafó, Budapest 20.00
Smt. Kaushiki Chakraborty – Vocal
Hiranmay Mitra – Harmonium
Shahbaz Hussain – Tabla
Christian Ledoux – Tanpura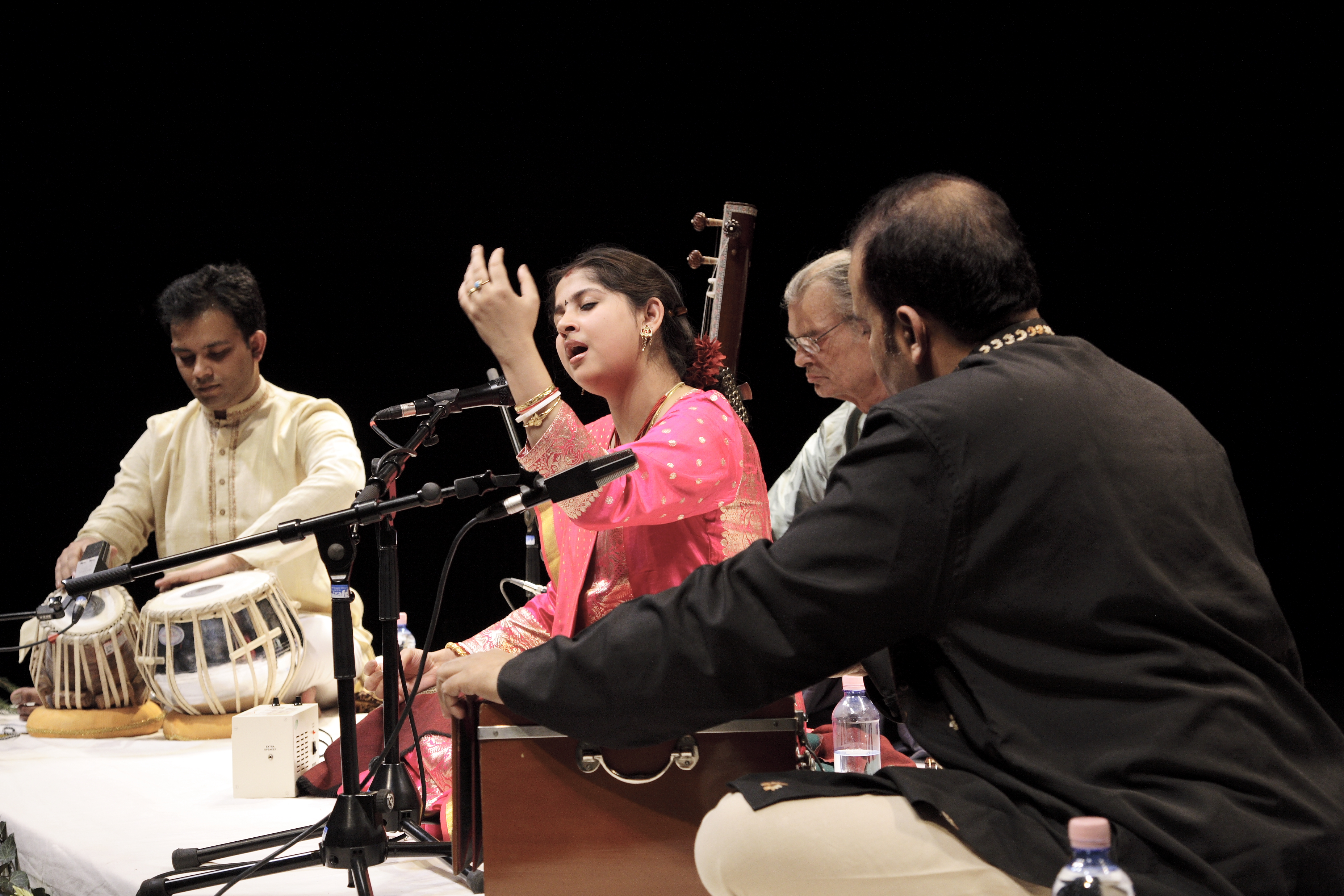 photo by Daniel Zafir ©
---
Kaushiki Chakraborty
Vocal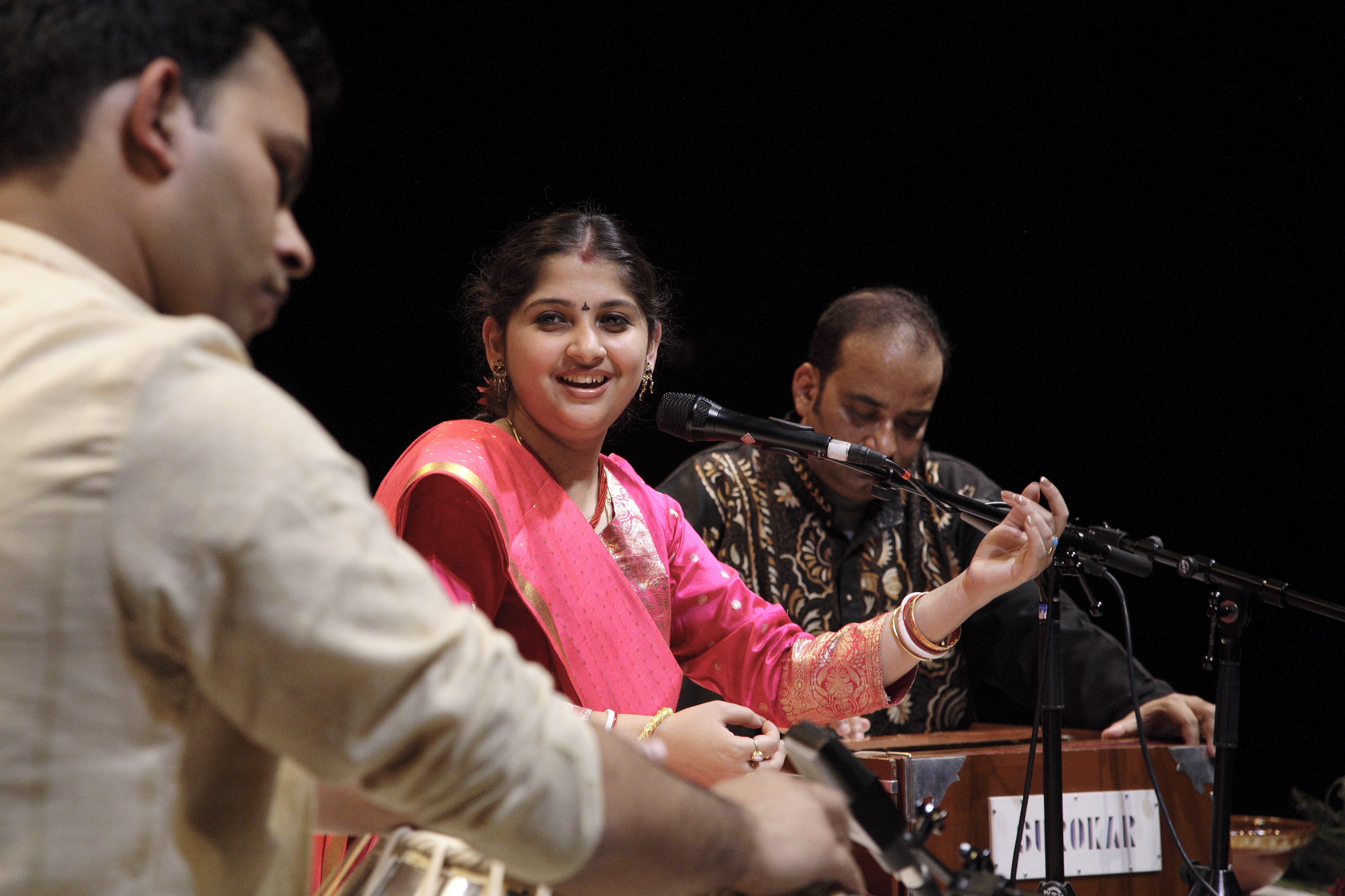 photo by Daniel Zafir ©
Born in 1980 in the campus of Sangeet Research Academy, Kolkata, Kaushiki Chakraborty is now a scholar of the academy. The gurus of the Academy and the members of its Expert Committe repose a great hope in Kaushiki and have blessed her for a glorious musical future.
By the grace of God, she could reproduce any musical and rhythmic phrase when she was only two years old. Kaushiki's mother, Chandna Chakraborty was her first guru and very soon, Kaushiki became a ganda-bandh sagird (disciple) of her father's guru, Jnan Prakash Ghosh according to India's ancient system of guru-shishya parampara. On account of the old age of her guru and with his consent, she resumed her training under her father, Pandit Ajoy Chakraborty.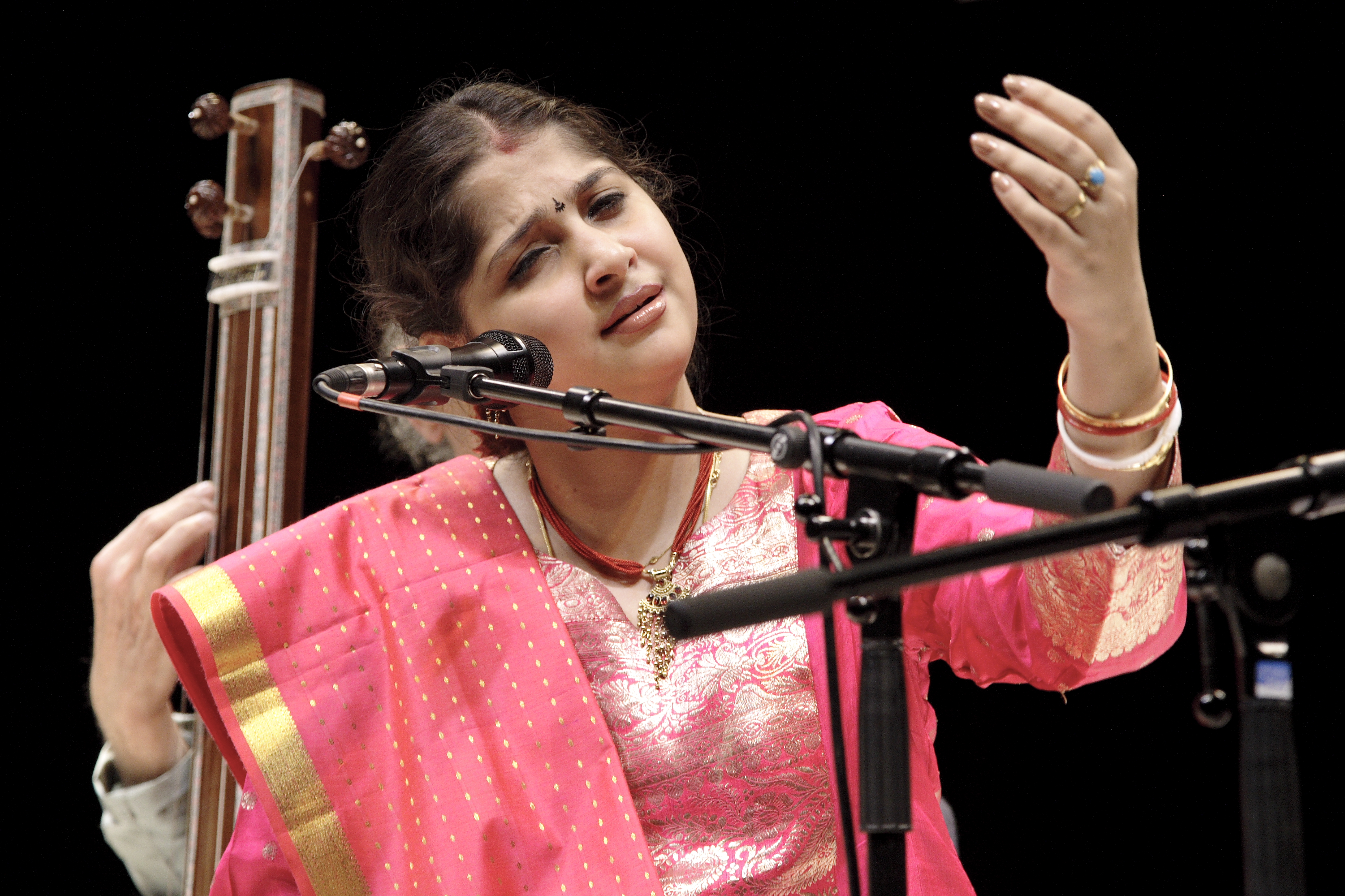 photo by Daniel Zafir ©
She performed and was very well appreciated when she visited a number of places abroad in USA, Canada and Europe along with her father from 1987. In an interview with 'The Telegraph' in October 1996, Pandit Bhimsen Joshi, the senior and legendary classical vocalist of India maintained:
"Kaushiki Chakraborty is one of the very few classical vocalists who will make a mark in the 21st century; she has really a very bright future if she practices hard to realize her great potentiality."
As a debutante, Kaushiki has earned unqualified eclaim from maestros like Ustad Ali Akbar Khan, Ustad Asad Ali Khan, Ustad Amjad Ali Khan, Ustad Alla Rakha Khan, Ustad Zakir Hussain, Pandit Shiv Kumar Sharma and Pandit Vijay Kumar Kichlu. These musical luminaries sincerely believe that Kaushiki with her promise and zeal will in the new millenium establish herself as one of the finest musicians if she persists in her unflinching practice.