29th of April, 2017
Trafó, Budapest 20.00
Bharat Bhushan Goswami – Sarangi
Sandip Bhattacharya – Tabla

from 19:15 showing  Banaras, music of the Ganges – a documentary in English

The Sarangi, an Indian string instrument, is amazingly similar to the human voice. It does not literally speak, but sighs, laughs, cries and – most importantly – sings. This unique – albeit on the verge of extinction – instrument is brought to life on stage by Bharat Bhushan Goswami, who was born in the legendary Mathura, where, allegedly, Krishna was born. Both Goswami's father and grandfather were acknowledged musicians at the famous Radha Rani temple, and as such, in addition to becoming a singer, Goswami also started playing on the Sarangi, the 'singing instrument'.
---
Bharat Bhushan Goswami
Sarangi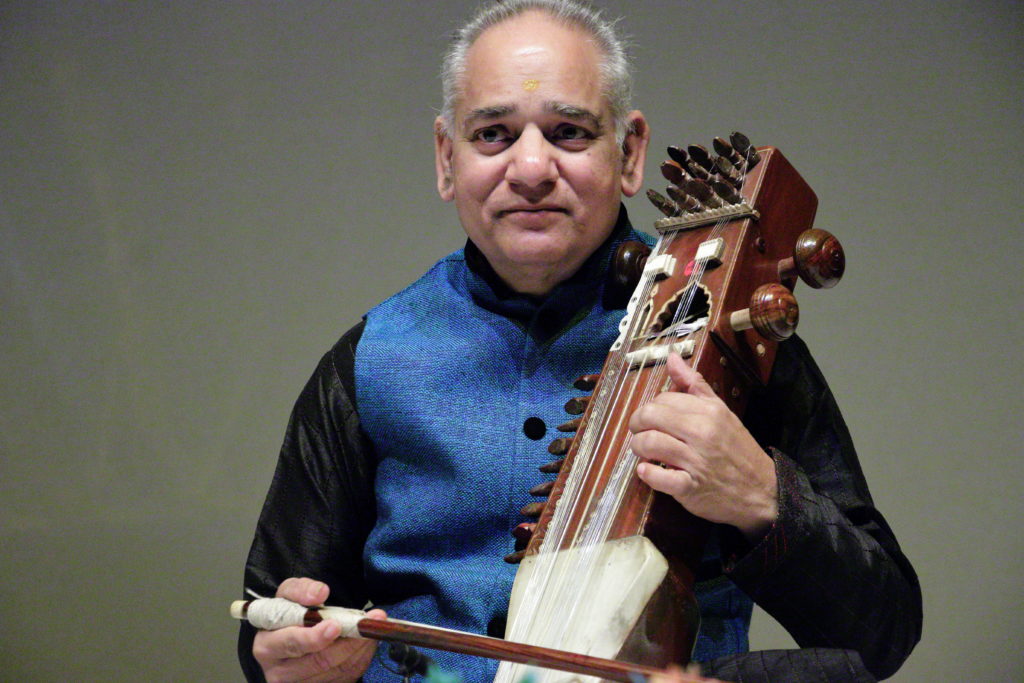 photo by Zafir Dániel ©
After initially being a disciple of Pt. Kanhaiya Lal, he was accepted as a disciple by Pt. Hanuman Prasad Mishra, the most famous master at the Benares School. At a comparatively young age, he became an enlisted musician at the All India Radio station, and since then has become the most in-demand Sarangi player in India. His unique and varied technique, together with his ability to evoke a wide array of emotions, has made him a torchbearer, showcasing the beauty of this gut-string instrument. With luck, the torch will be passed to someone from the following generation who can keep this thousand-year-old tradition alive.
http://bharatbhushansarangi.com/
---
Sandip Bhattacharya
Tabla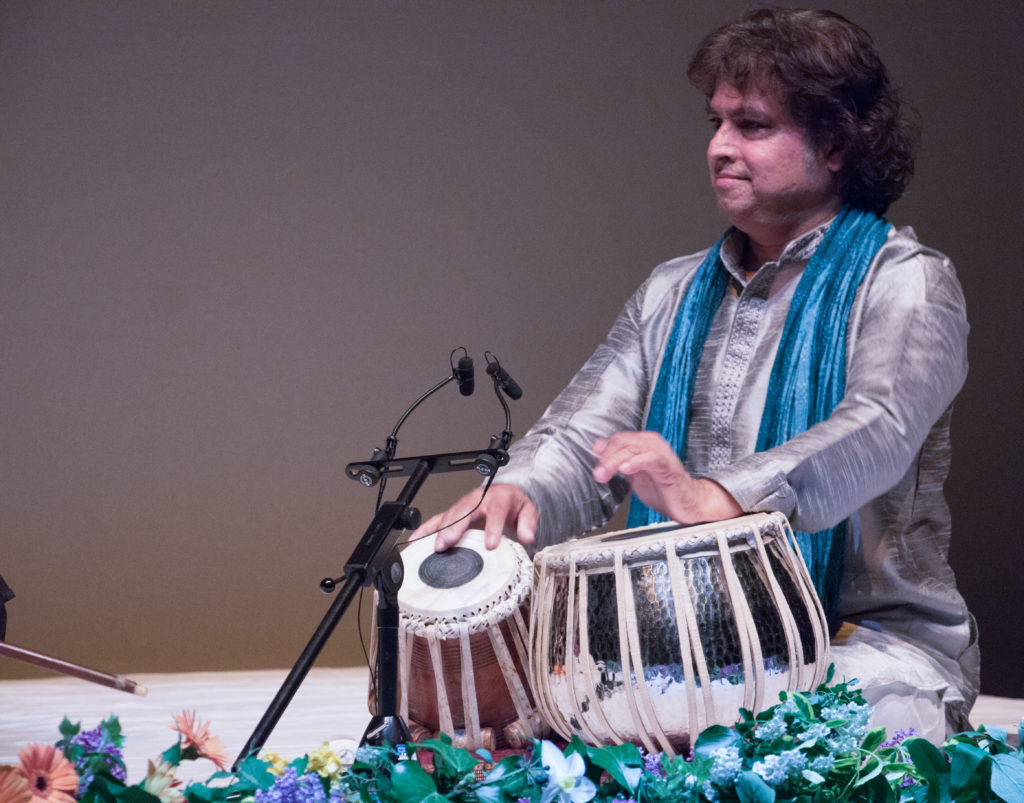 photo by Zafir Dániel ©
With a unique tonal quality, and clear expression in every single detail of the rhythm patterns he plays, Sandip really makes the tabla talk. After fifteen years of intense training under the expert guidance of his Guru, Pandit Ishwar Lal Misra, Sandip has a mastery of the conventional Benares style, and has also studied the Farukhabad and the Ajrada styles.
He is a superb Pakhawaj player, and has performed with the world-famous members of the Dagar family. He also plays a number of other Indian percussion instruments, including Dholak, Naal, Kanjeera, Ghatam and Morsing (the Indian jew's harp).