28th of March, 2009.
Trafó, Budapest
N. Ravikiran – Chitravina
Dr. Trichy Sankaran – Mrdangam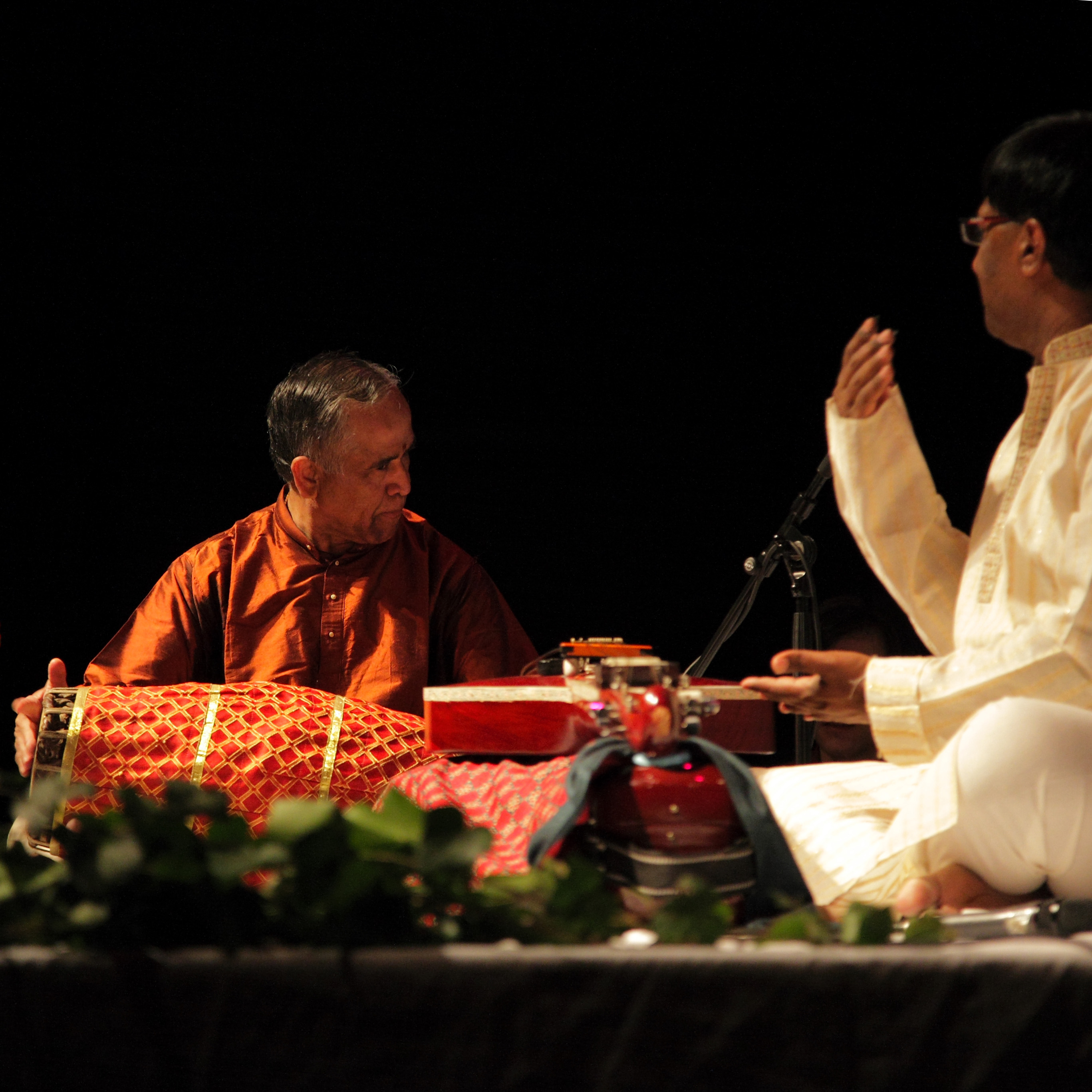 photo by Daniel Zafir©
---
N. Ravikiran
Chitravina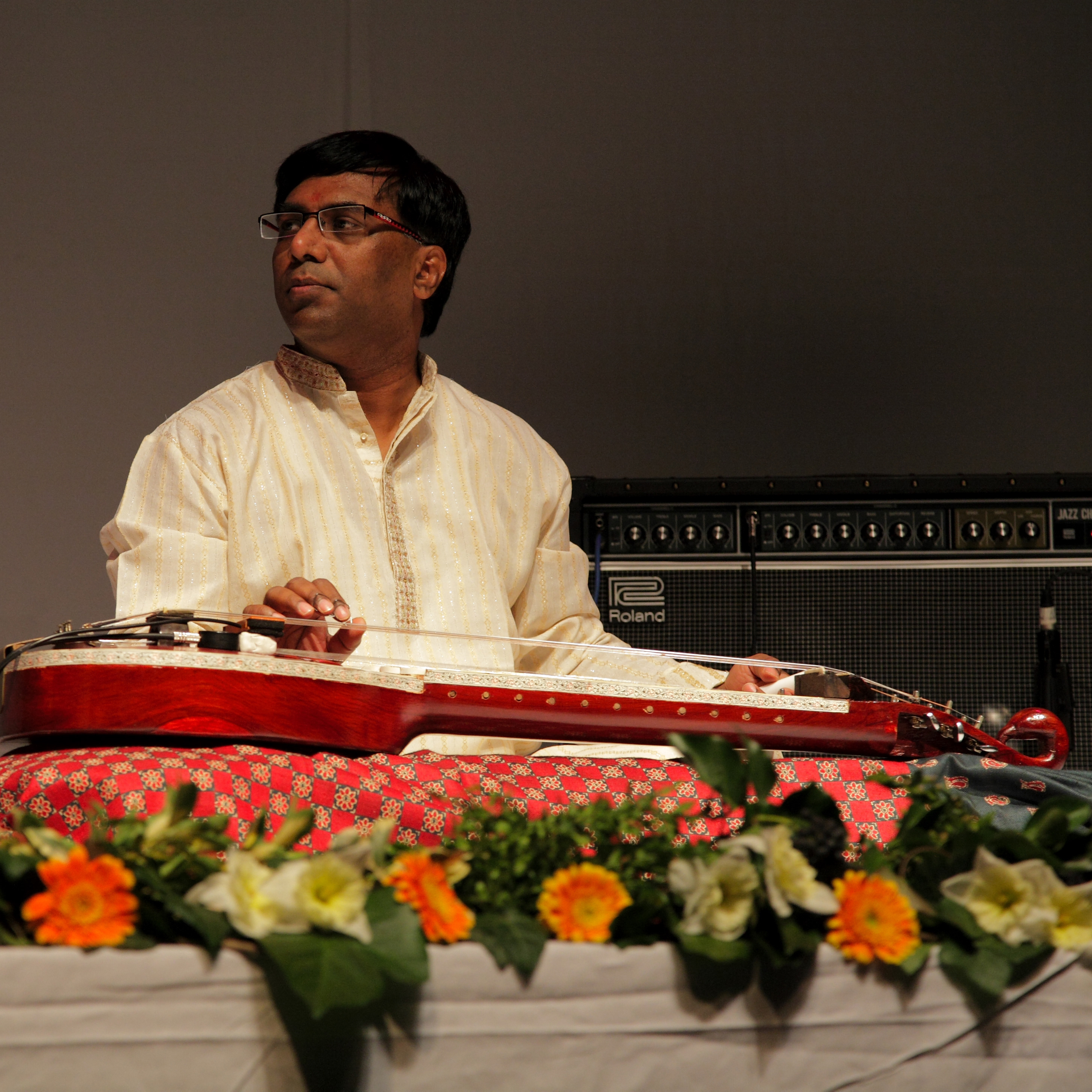 fotó: Zafir Dániel ©
Chitravina N. Ravikiran is a composer of Indian Carnatic music. He impressed scholars with his knowledge in Carnatic music. Learn Carnatic music under the guidance of his father, Narasimhan. and debuted as a vocalist in 1972. Soon after that he was presented in The Madras Music Academy, Krishna Ghana Sabha where he stunned the music world with his ability to identify and render about 325 ragas (melodic scales) and 175 talas (rhythmic cycles). He has been called the "Indian Mozart". Considered a virtuoso chitravina player, he has been described as "probably the greatest slide instrumentalist in the world today" by Radio Australia. Ravikiran has also played the slide Hawaiian guitar, and is an accomplished vocalist. He currently resides in Chennai, Tamil Nadu, India.
Ravikiran is the author of several widely read books, Ravikiran is easily one of the most prolific composers in the world of Carnatic music now. He has introduced a number of ragas also. Ravikiran has even worked orchestras such as the BBC Philharmonic and the Cleveland Orchestra.
---
Dr. Trichy Sankaran
Mrdangam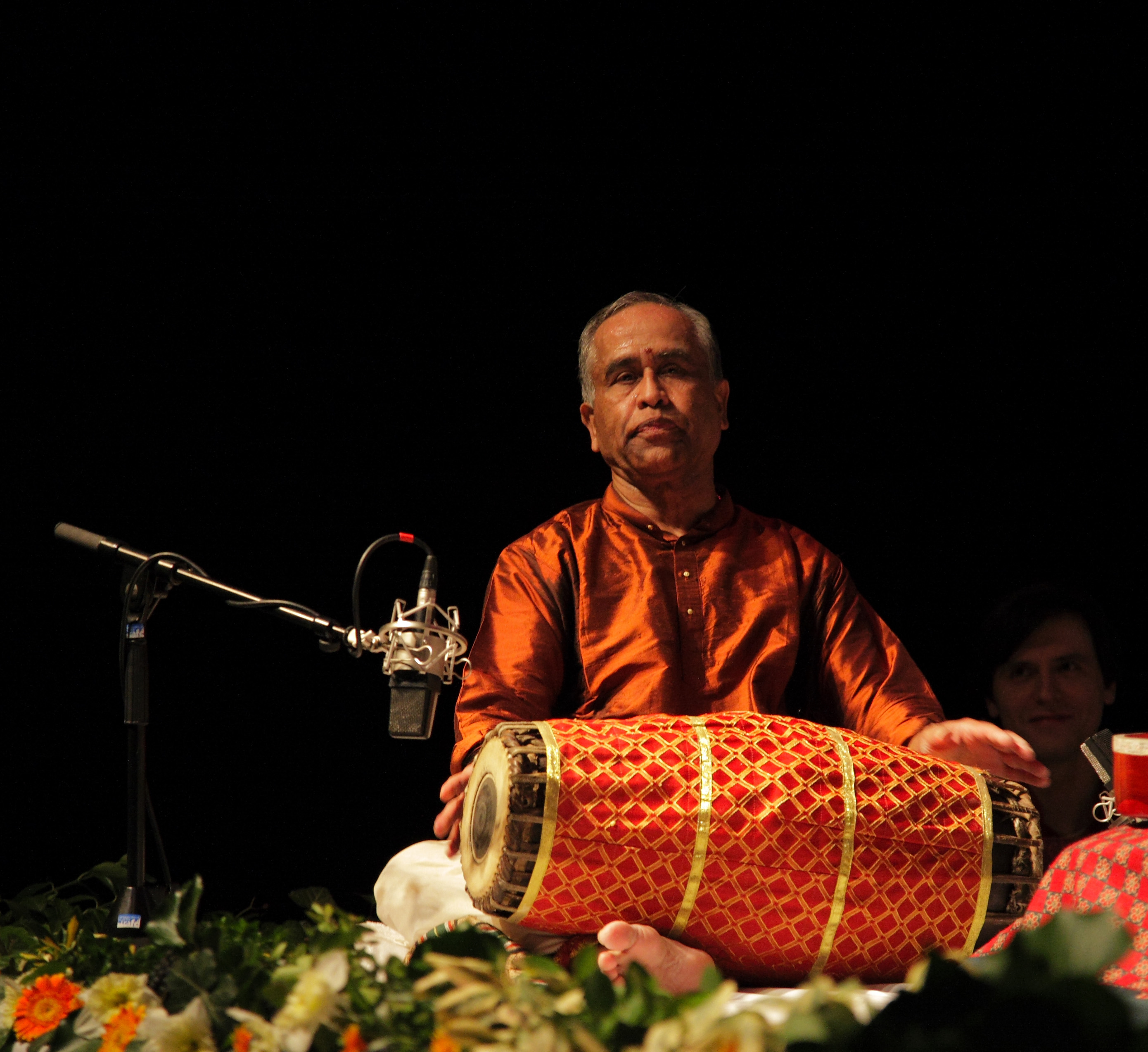 fotó: Zafir Dániel ©
Dr. Trichy Sankaran is a world-renowned percussion virtuoso, Indian music scholar and composer. He has performed at major festivals in India, South-East Asia, Europe, Australia and North America. In his 55 years of concert experience in Carnatic music, he has accompanied all the stalwarts in the field including Sri Ariyakkudi, Chembai, Semmangudi, GNB, Alathoor Brothers, Madurai Mani Iyer, and others. In addition to his usual traditional settings, he has performed with gamelan, jazz, electronic, African music ensembles, and World Drums.