6th of March, 2015
Trafó, Budapest 20.00
Ashvini Modak
a young legend of Hindustani vocal
Shekar Ganesan – Harmonium
Vikas Naregal – Tabla
from 19.15 showing Music of Benares – a documentary in English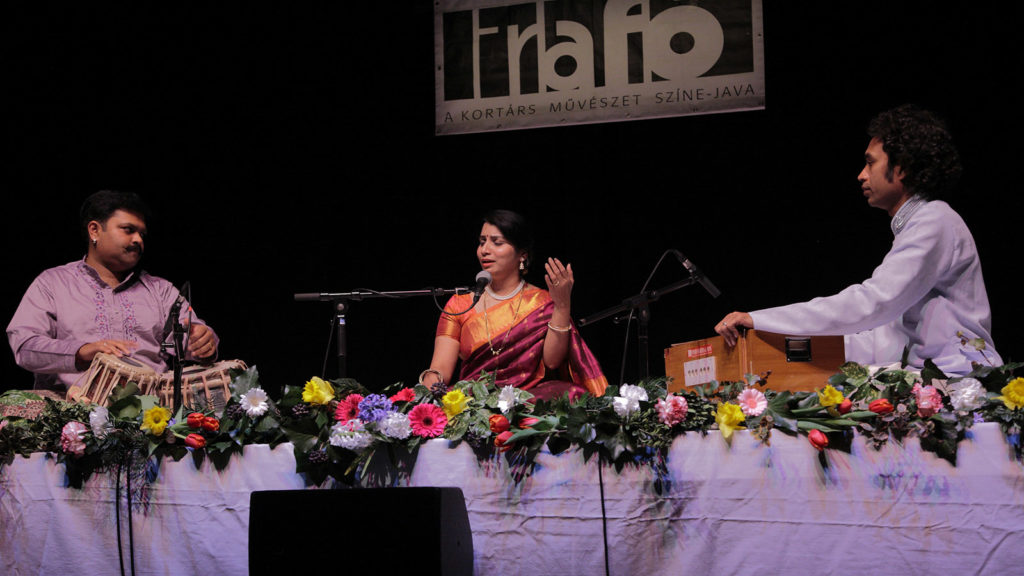 photo by Daniel Zafir ©

---
Ashvini Modak
Vocal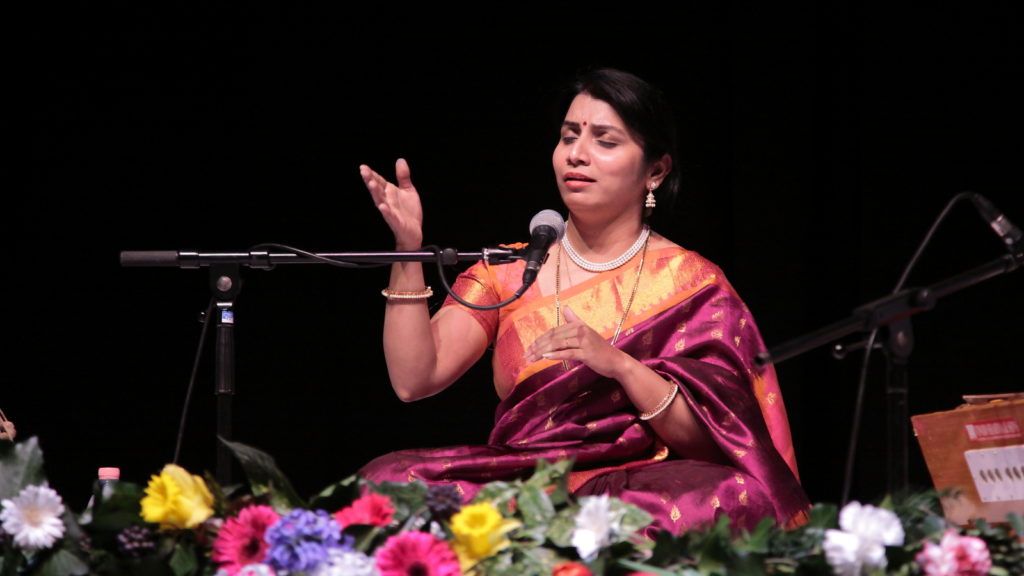 photo by Daniel Zafir ©
Ashvini Modak is a promising  talent in the field of Hindustani Classical Music. She has an inborn talent for music from early childhood and was initiated at an early age of 5 yrs in this field by her mother Smt. Latika V. Vyaghrambare who herself is an accomplished vocalist. Her grandfather Late Shri P. G. Sukhatme was also stage artist of marathi theatre. Ashvini was tutored by the renowned Sitar mestro Pt. Shri Bimalendu Mukherjee of Imdadkhani Gharana for several years. At present she is under the tutelage of renowned vocalist "Padmabhushan" Dr. Prabha Atre of Kirana Gharana.
Apart from being proficient in Khyal gayaki, Ashvini has also enthralled the audiences in rendering semi classical forms like Thumri, Dadra and Bhajans. She is a B High grade artist of All India Radio (AIR) Pune. She has given several performances all over the country and abroad
"Ashvini Modak éneke mágikus keveréke az elhivatottságnak és a tehetségnek. Ashvini egyike azon keveseknek, akik a Tappa-t, a hindusztáni ének legnehezebb stílusát tudják énekelni."
The Times Of India
---
Shekar Ganesan
Harmonium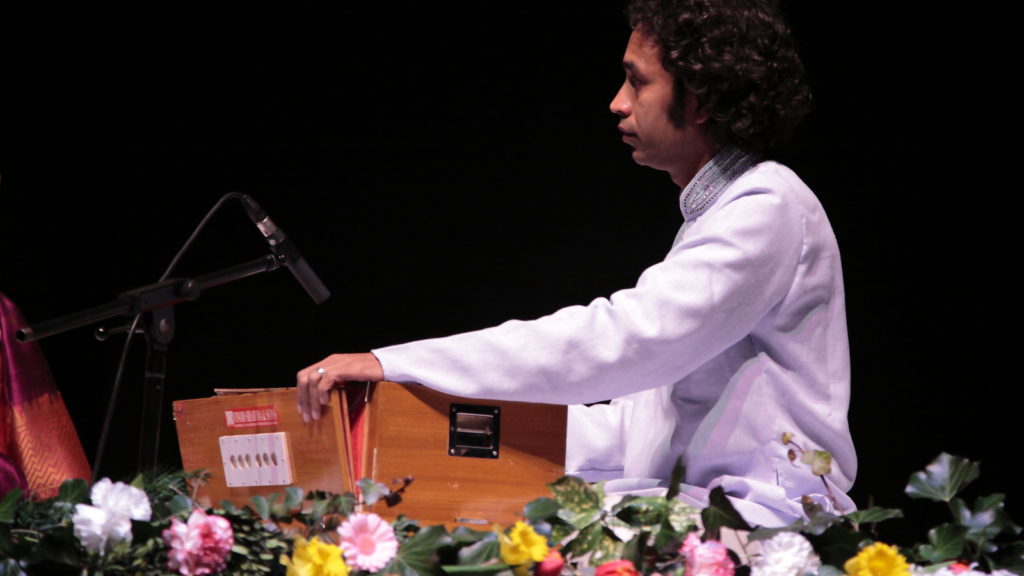 photo by Daniel Zafir ©
Shekar Ganeshan is the disciple of Pandit Vyas Murti Katti (Bangalore), presently taking guidance from Pandit Shubendra Rao. Shekar, an upcoming artist is accompanying both Vocal and Tabla solo with various great artists like Ustad Akram Khan (tabla) Pandit Gokulotsav Maharaj, Vidushi Shano Khurana, Pandit Harish Tiwari, Pandit Deepak Chaterjee, etc.
Shekar is an All India Radio artist. Also having a unit of Tabla-Harmonium duet with his son Leo (Tabla) which had a successful response amongst the audience.
---
Vikas Naregal
Tabla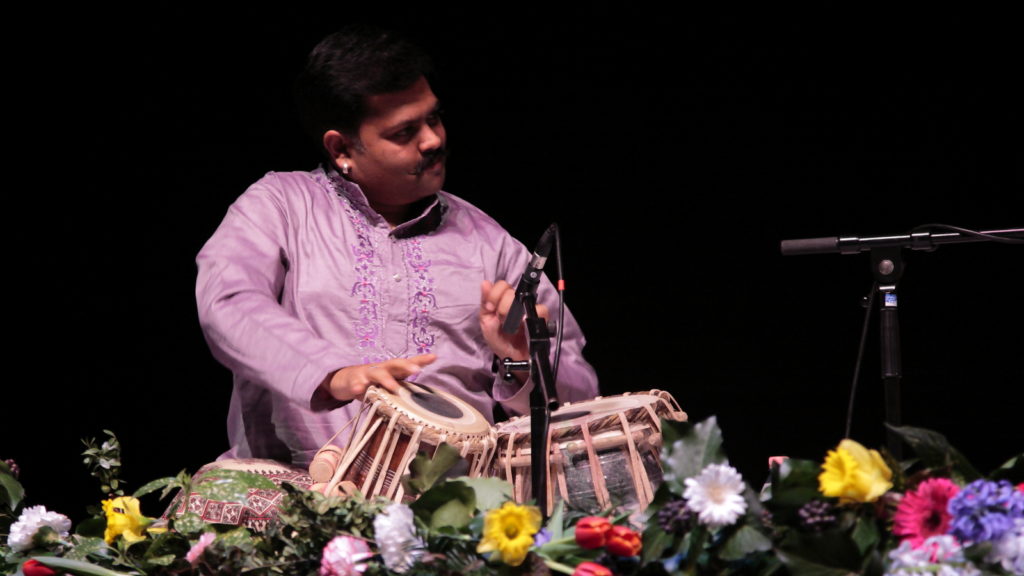 photo by Daniel Zafir ©
Vikas Naregal comes from a family of musical background and started his initial tutelage under Pt. Hire Gowdal. At the age of 12 find his guru, the tabla maestro Pt. Ravindra Yavagal. Through his guru he was iniciated to the tradition of Ahmad Jaan Thirakwa, on of the most famous tabla player of the 20th century.
Besides his concerts his the tabla professor of Sarala Music Academy, Bangalore. He gave solo concerts all over the world and accompanist of great vocalist of India in great concert halls of Asia as well.