7th of November, 2009.
Trafó, Budapest
TRADITIONS OF INDIAN CLASSICAL SANTUR
SANTUR DUET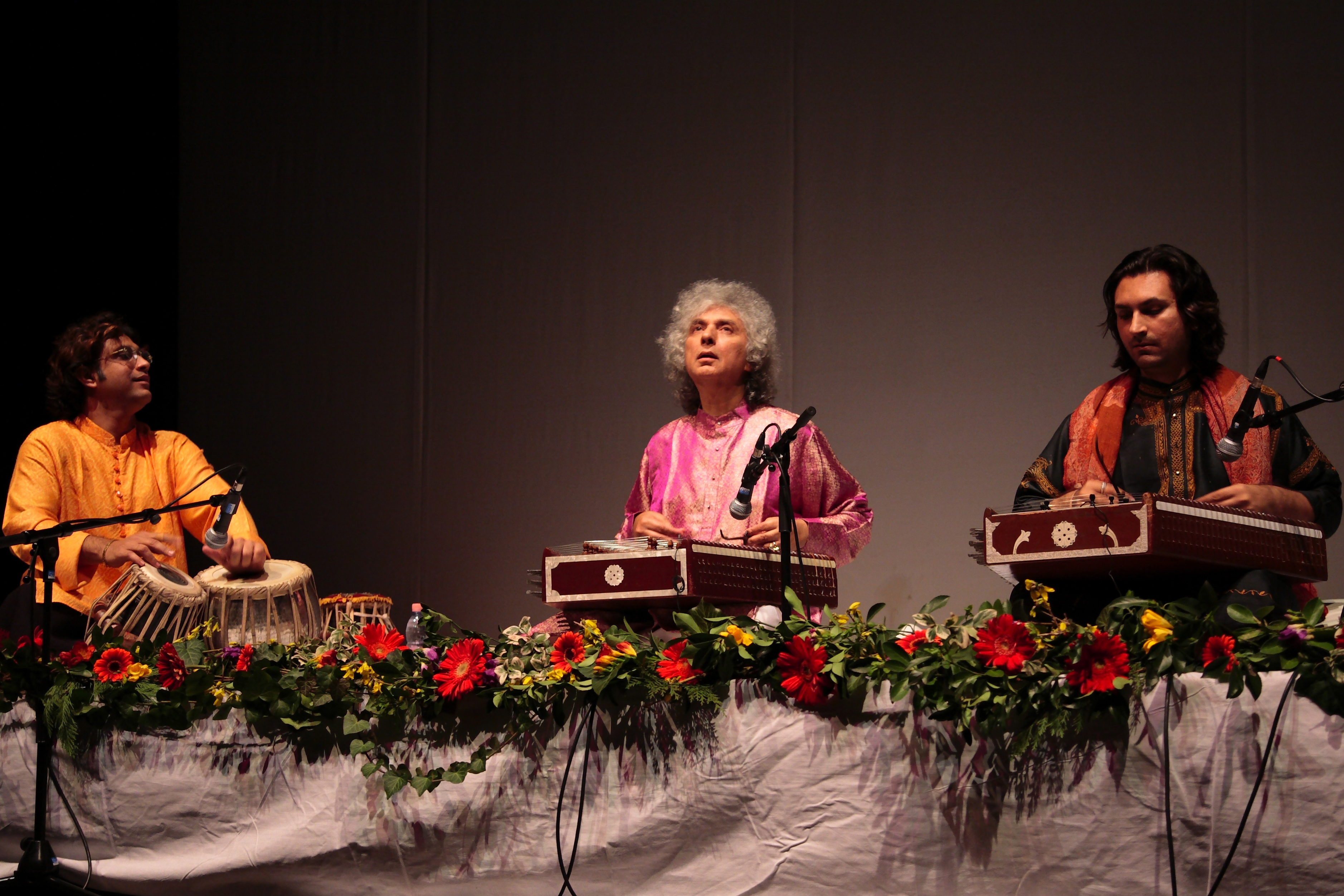 photo by Daniel Zafir ©
---
Pandit Shivkumar Sharma – Rahul Sharma
the Legend of Santur – son and disciple
Mukundraj Deo – Tabla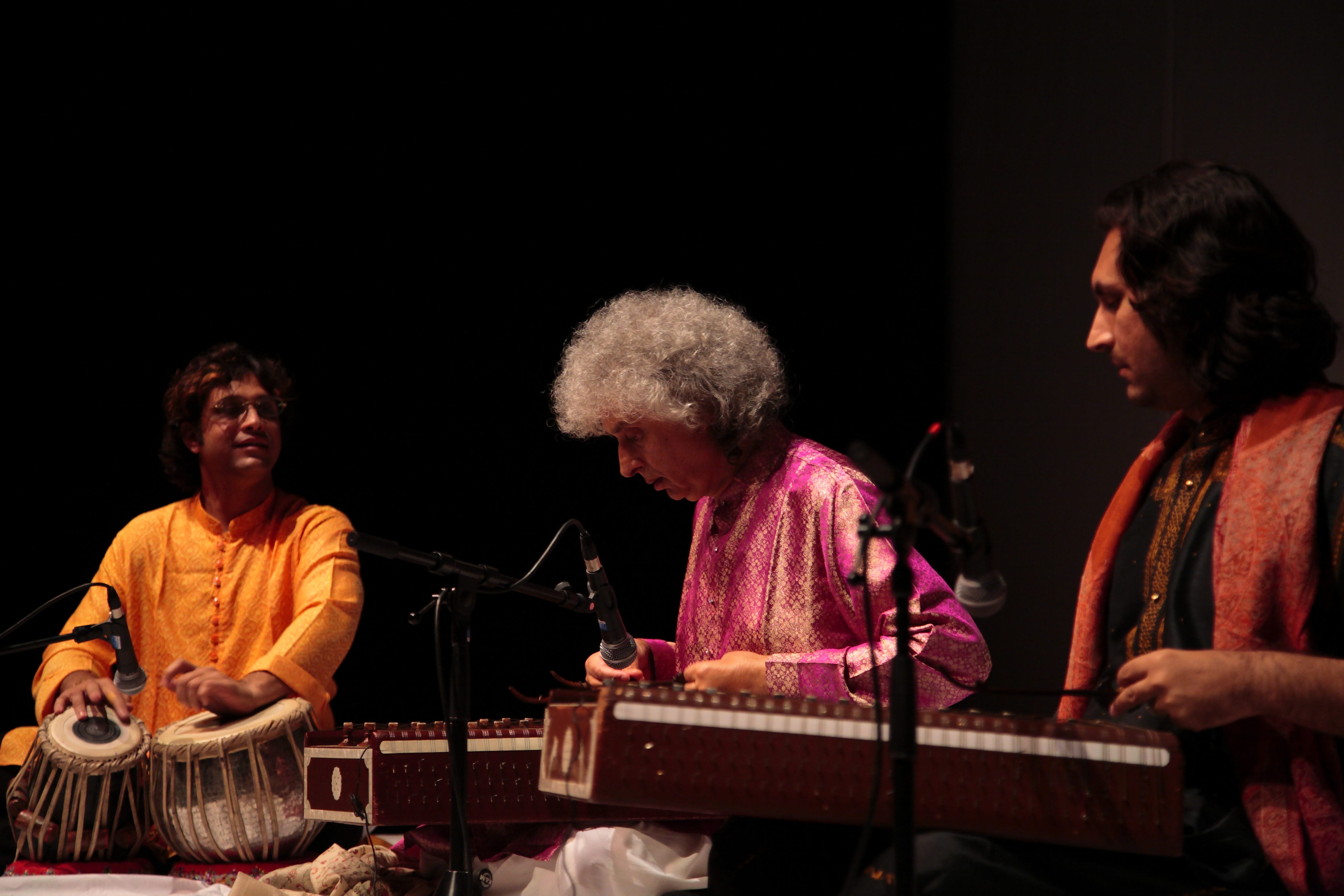 photo by Daniel Zafir ©
from 19.15 we were showing The Inner Voice – an award winner documentary
about the Santur and Pandit Shivkumar Sharma!
Pandit Shivkumar Sharma is the first Indian intrumentalist who populatized and made world fame for the Santur as an instrument of the classical music stages. He is going to perform with his son, Rahul Sharma, who is a young star of the Santur.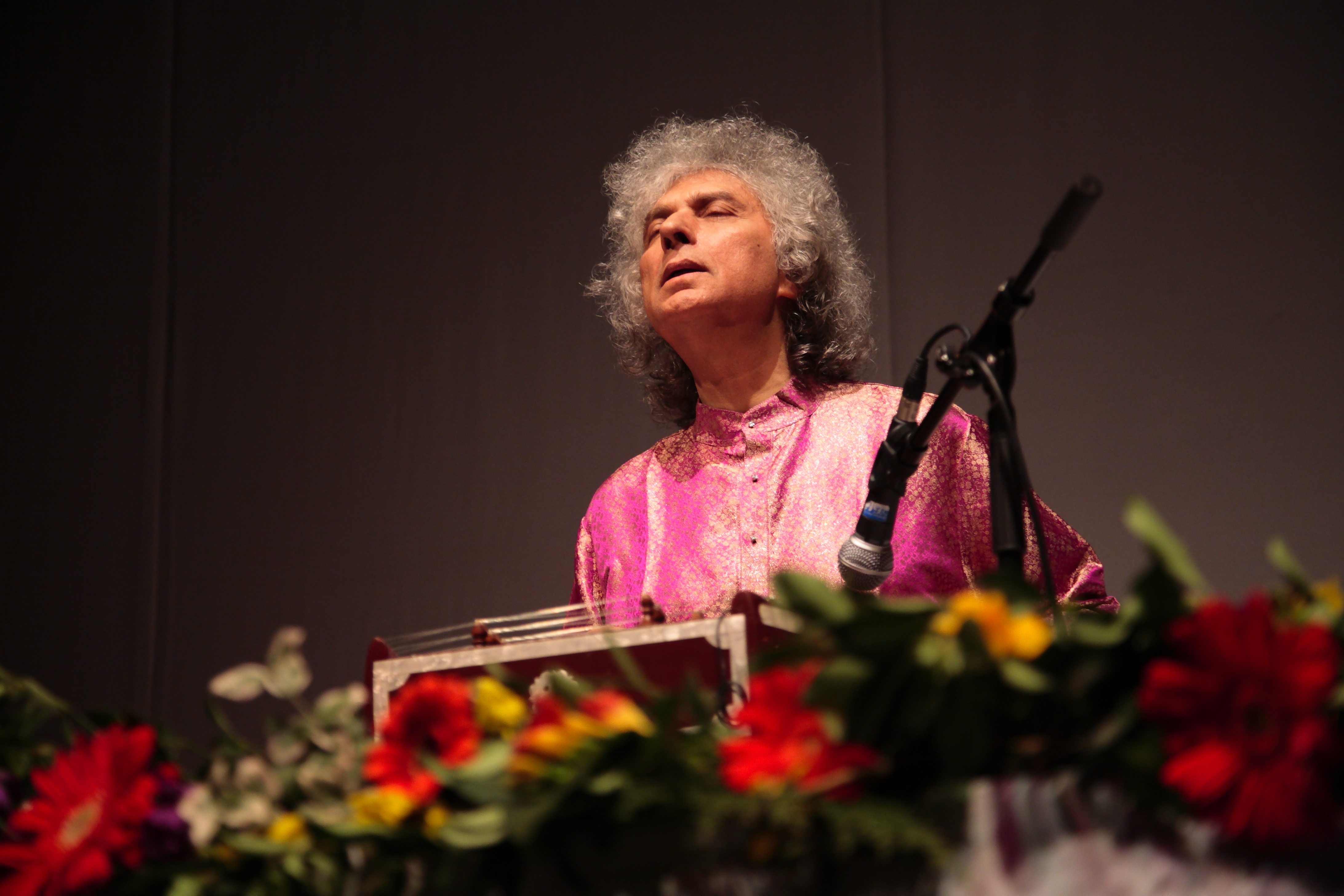 photo by Daniel Zafir ©
With his creative genius, Pt. Shivkumar Sharma has created a new genre of instrumental music. Through his performance career of over a half century, he has created millions of new listeners and ardent fans of Indian classical music. His performances are such a brilliant combination of rich knowledge, perfect skill and abundant spontaneous creativity, that all the sections of listeners feel enriched. Little surprise that his concerts are awaited by connoisseurs, music students, musicians and lay listeners alike.
A few of Pandit Shiv Kumar Sharma's awards and recognitions: honorary citizen of the city of Baltimore, USA (1985), Sangeet Natak Academy Award (1986), Maharashtra Gaurav Puraskar (1990), a Jammu Egyetem Tiszteletbeli Doktora (1991) Padmashree (1991), Ustad Hafiz Ali Khan Award (1998), and Padma Vibhushan (2001).