10th of March, 2007
Trafó, Budapest

Dagar
the legendary Dhrupad family
Ustad Bahauddin Dagar – Rudra-veena
Ustad Wasifuddin Dagar – Dhrupad vocal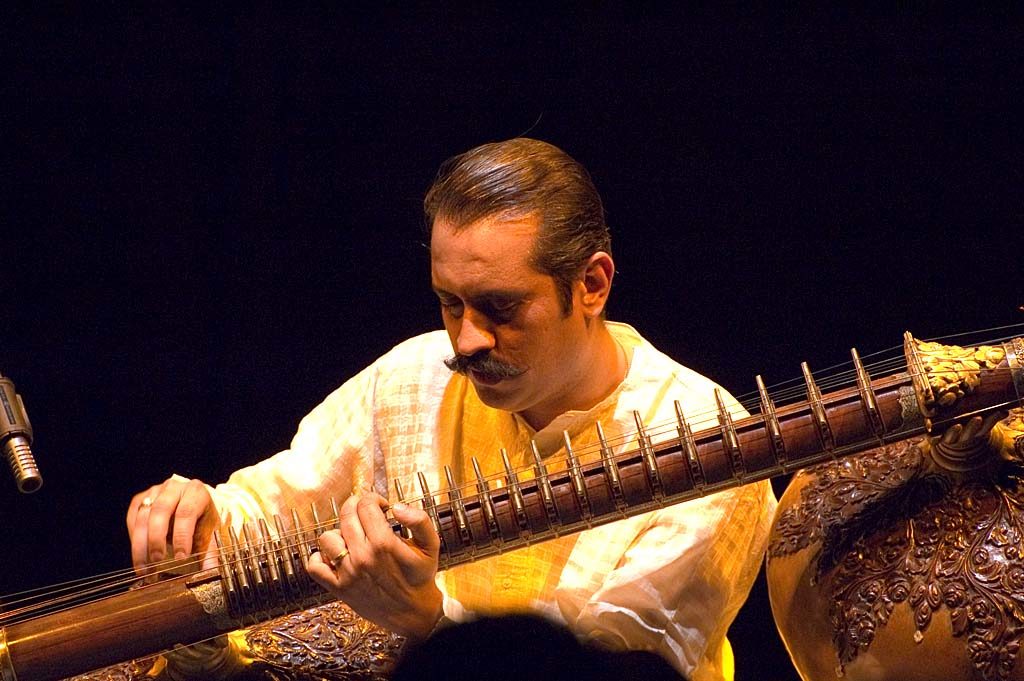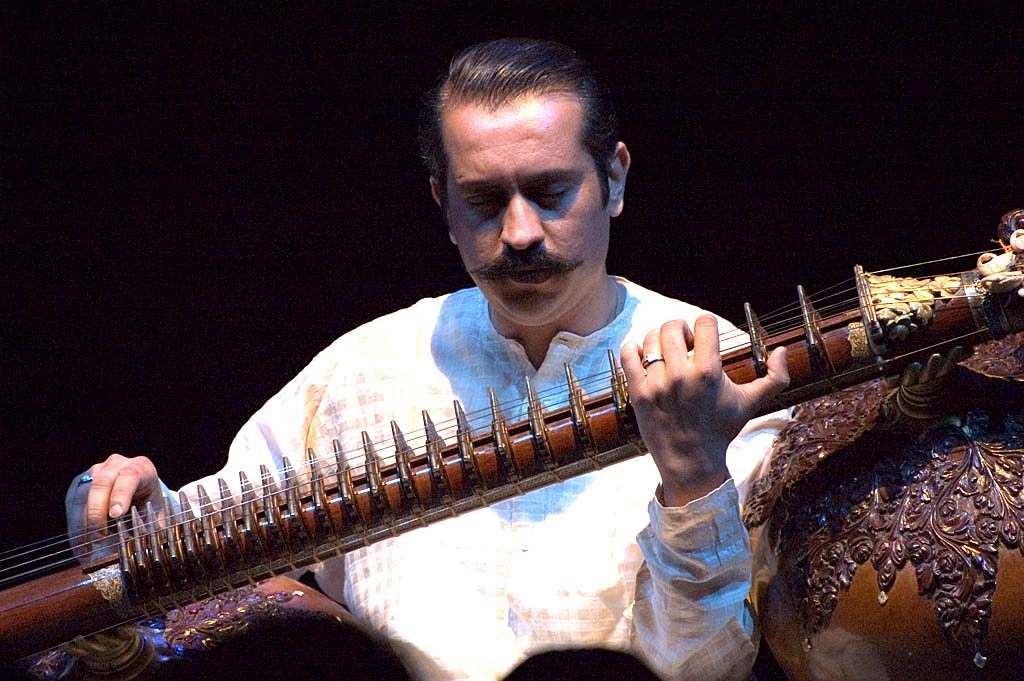 photo by Andras Bihari ©
---
Ustad Bahauddin Dagar
Rudra-veena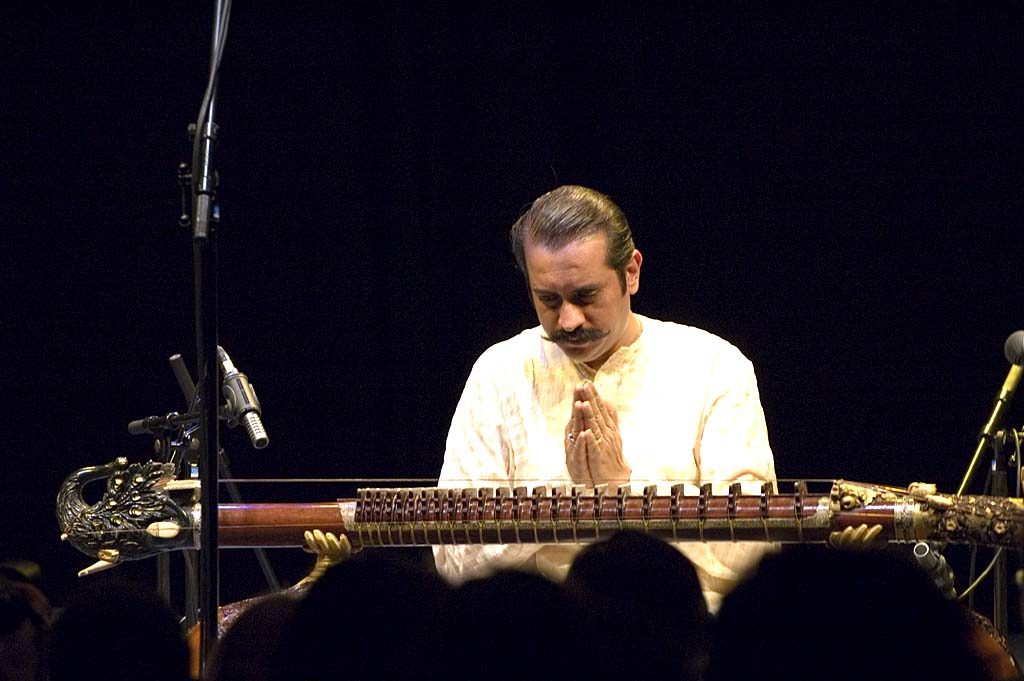 photo by Andras Bihari ©
Bahauddin Mohiuddin Dagar, born in 1970, is the son of famous north Indian musician Zia Mohiuddin Dagar. He plays rudra veena in the Dagarbani style. He represents the 20th generation of the Dagar lineage, referring back to Nayak Haridas Dagar of the 16th century. In 2012, he was awarded the prestigious Sangeet Natak Akademi Award. Dagar started training in the Veena under his father when he was 12 years old. After the demise of Zia Dagar in 1990, he continued training under his uncle Zia Fariddudin Dagar.
---
Ustad Wasifuddin Dagar
Dhrupad vocal
Born at New Delhi, F. Wasifuddin Dagar represents the 20th unbroken generation of dhrupad singers in the Dagar family. He is the nephew of Ud. N. Zahiruddin Dagar and son of Ud. N. Faiyazuddin Dagar, known the world over as DAGAR BROTHERS . Immersed since birth in the musical ambiance of the family, his systematic training unfolded under his uncle Ud. N. Zahiruddin Dagar and his father Ud. N. Faiyazuddin Dagar. In 1988, he gave his maiden concert in a Guru Shishya Festival at Bharat Bhawan in Bhopal. After the sudden passing away of his father, Ud. N. Faiyazuddin Dagar, in 1989, his uncle chose him to become his musical partner. Their first jugalbandi program in Delhi was for the Dhrupad Samaroh in 1989. He was further groomed by his uncle intensively and taught the crucial as well as practical aspects of jugalbandi, the duo singing being a speciality of the Dagar family, generation by generation. As "Dagar Duo" they toured extensively in India and abroad (Japan, Europe and other South-East Asian countries). The French Television made a film on their life and music titled "DAGARVANI" (1992 that became an evergreen on ARTE, the French-German Cultural TV Channel). Together they cut CDs in Switzerland (1989), India (1991), and America (1994) with major recording labels.